"Ri o da" system that allows immediate reorders based on order history
Once ordered, the springs' specifications and design requirements/conditions are important information for clients. Due to this fact, Tokai Spring has developed a dedicated page for our clients to check the specifications and product information of the springs ordered. You can easily check the list of all products you have ordered so far, and you can easily reorder based on your order history. We have also developed a system called "Ri-o-da" which comes in handy to reduce the time and cost for our clients to place orders.
※This is service in Japan only.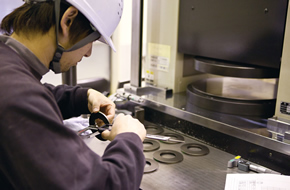 A manufacturing management system that manages the records of individual steel material thoroughly
The final product delivered to our clients is filed with all information related to production. Not only the delivery schedule and price, but also the final drawing of the product, the type of material used, and even technical details that need attention in the production process are carefully recored. With this system and the engineering knowledge that we have inherited, even springs from many years ago can be reproduced to almost the same, exact quality.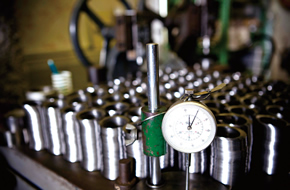 The quality of our products are guaranteed by ISO and JIS standards.
Our springs are sometimes used as important parts of facilities that could be called the cores of a modern society, such as power plants and steelworks. Protecting the quality of such projects is an important social mission. In order to fulfill the mission of "Stable supply to a modern society with the same quality products", we have actively acquired the quality management system and environmental management system such as the ISO-9000 and ISO-14000. We are dedicated to and will always fulfill our social responsibility by guaranteeing our quality.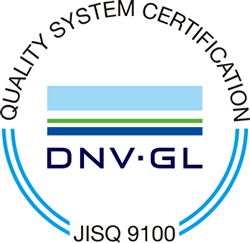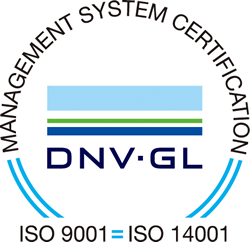 ISO 9001

Issued date: 29th August 1995
 No.4327-1995-AQ-KOB-RvA
ISO 14001

Issued date: 14th December 2001
No.00420-2001-AE-KOB-RvA
JIS Q 9100(Equivalence to AS/EN 9100)

Metal Springs for Aerospace Industry

Issued date: 4th November 2013
No.160945-2014-AQ-JPN-JAB
By

DNV GL BUSINESS ASSURANCE JAPAN K.K.